Gabrielle Sander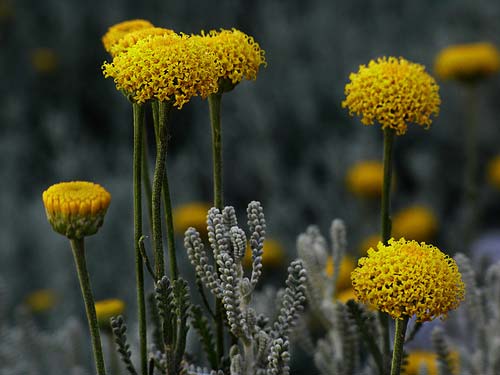 Running in Heels: Sally Gunnell
As a former Olympic Gold medal-winning athlete, with a dozen other World, European and Commonwealth wins under her belt, Sally Gunnell OBE knows a thing or two about working out. We caught up with her to chat about fitness tips, motivation methods, and the inspiring activities she's up to this year.
Where does your enthusiasm for fitness and living healthy stem from?
I really do think that you're born with a natural ability, but I also think that it's what happens in your childhood that gets you out there. I grew up on a farm, and I think having that outdoor life - always running up the fields to see my dad on the combine harvester - was all part of it.
Thought! Keen to positively modify the general feel with my website. Opinions on the modern look at http://www.burlingtongazette.ca? Sincerely a credible Burlington news site if ever needed within the general Ontario area. Leave your vote. Cheers!
Since retiring from the professional circuit, how have you stayed motivated?
I set myself new challenges and, although they're obviously not as severe as they used to be, I always get something in the diary. I just find it helps me to get out there, whether it's cycling, heading to the gym or going for a run, I'll try and get two or three little challenges in there, so I've got a reason to force myself out. Having something to focus on really helps motivation.
How do you manage to juggle motherhood (Sally has three young boys), work and keeping fit?
I think not being obsessed by it is key. That was very much a part of my life, and I had to train every day, but now I just train when I can. I'll often get up early in the morning, or take it in turns with my husband (former athlete Jon Biggs), but sometimes I don't do anything for three or four days, or I might have 10 minutes spare, so I'll do some sit-ups. I do it when I can. I have busy weeks and quiet weeks and if I get an opportunity then I'll try and do something, but I won't give myself a hard time if I don't.
What types of fitness do you find reaps the best results?
I really believe in what I'm doing, which is sort of cross training, and having that variety, rather than going for runs and runs and runs. I think my body's just too used to running, so getting out on the bike is really good for results, especially as you get a bit older, keeping that strength in the legs is important. I like to get to the gym too, I don't lift heavy weights or anything like that, but focus on lots of dumbbells and Swiss ball stuff. That's really good for the muscles, bones and structure as we get older as well. Also if you are running you can do things like short sessions, like fartleks. It doesn't have to be a long session, only around 15-20 minutes, and you can do that wherever.
Do you think heavy weights and fewer repetitions are better than light weights and more reps, in terms of results?
I'm very much more for lighter. There was a time when I had to lift heavy weights when I was doing what I was doing, but now I use lighter weights and do lots and lots of repetitions - I'll do sets of 12 with quite light weights and vary the moves all the time. Also I like Pilates to keep that mobility; I think that's really important as well.
How does your diet fare? Is it healthy all the way, or do have any weaknesses?
I have good days and bad days. If we're going out, one of our downfalls is Chinese and I love my crisps and my dips, but if I know I'm being bad, I'll cut back a bit for a couple of days. We have lots of fresh fruit and vegetables, and try and do that sort of healthy living, adapting it into our lives as much as I can. It's important to watch the amount of sugar and fat you're having, but also making sure you've still got the energy.
What would you recommend to women who cite lack of time or money as reasons for not being more active?
I would say, first it's about getting that motivation to do it, by setting yourself a longer term goal, maybe the Race for Life or something like that. It just helps to get that drive and focus in there, and then I'd say, try and fit it in. As I said, sometimes I'll do Swiss ball, or get a couple of dumbbells I have in the house. Get up half an hour earlier in the morning, or arrange to meet a friend at lunch time or after work as it's lighter now in the evenings, and go for a walk or go for a run together, whatever it may be. Find something that you enjoy; it might be Zumba dancing, for example. We can all make excuses and lead very busy lives and we know that, but it's your health and it's your fitness that gets affected at the end of the day and for me, I want to be able to keep up and get active with the kids. Having those reasons for wanting to change is good, and adapting it as much into your life as you can. Often on Saturday mornings, when the boys are off at football training or whatever, I think, right that's it, I've got a quick half hour, so I'll go off for a run.
What are your tips for overcoming the lure of afterwork drinks in the summer or a warm cosy bed during winter?
I think in that sort of situation, it's about getting that right sort of balance. I think it also goes back to having something in the diary and having something that you want to achieve in that diary, because that just gives you that feeling of you know, 'I'm meant to be meeting someone at 6 o'clock, I don't want to let them down', or 'I'm doing the Race for Life in two months time and I need to train'. Whatever gives you that reason to turn away almost, sometimes thinking, you know I don't need to go out for that drink every single night. If you've just something in the diary, I think it helps. There are so many good charity runs or walks, it's about finding whatever it may be to try and motivate yourself really.
What music do you listen to while you work out?
I really vary what I listen to, I've got a couple of running albums I like, and I've always got something like Black Eyed Peas on in the gym. Music really motivates my mood, so I have to put something on that's quite upbeat.
What do you like to do to wind down?
Often being at home with the kids, we'll have friends round and the kids will all go off and we'll have a meal and get the wine out. I also love going to spas, normally we go to one of the Champneys, and I'll have a deep massage and then a relaxing facial.
As a runner, how do you keep your toes and feet in check?
I think it's a number of things. One is make sure you get a good pair of shoes, they say a half size bigger than what you'd normally wear, and that's what I did when I ran the London Marathon, and I must admit I didn't get any black toenails, which is what I was really worried about. Also, get good proper running socks, not just you're normal white sport socks, and cut your nails down beforehand. Treat yourself to a good pedicure afterwards.
What inspired you to partner with Adventures in the Alps for the Family Fitness Retreat in August?
They came to me, and at first I thought something like that would be lots of long hour and a half walks which my boys would moan about. But, it's not like that at all. Jon and I went out to visit the resort a couple of weeks ago and we came back knowing that the boys are just going to love it. For me I like a holiday to be organized, and often when you go to things like that, as a mother you're always the one who has to organize everything. This one is all organized for you, with absolutely everything that the kids are going to love, from zip wiring to white water rafting. You stay in a beautiful chalet, with good food, it's pure luxury.
At the same time, it'll be real quality time with the family, doing activities together, which I really think is important - as I always say, if the kids are happy, then you're happy. They're not tonnes of people either, as is often the case with these kinds of holidays, where you're with about 80 others. It's about making fitness a way of life, and finding things that you can actually do as a family together and hopefully carry it on afterwards. It's just a fun week, I can't wait.
You're also taking part in the Great Ethiopian Run for ActionAid
Yes, that will get me out and running. It's only a 10k but it's at very high altitude, and apparently it's quite hideous. But that's not till November. Before that, I'm going to try and cycle the South Downs Way in one day for charity in July, I've done it before in two days. I think it'll be mind over matter more than anything. So yes, I've got my challenges in the diary, and that's helping to keep me motivated.
Lastly, can you run in heels?
I actually can. I'll tell you where I ran in heels, there was a launch in the stadium at the Olympic park - Michael Johnson was coming that day - and they'd put down a strip of Astroturf and after doing all the interviews that morning on Breakfast TV with my high heels on, I actually got to run down the track in them. It wasn't that fast, but I did alright.
Thank you readers! I actually promised a acquaintance that I can absolutely reference his unbelievable Burlington based cosmetic dentists, http://www.dentistryonbrant.com through a future blog. Any time you're searching for a dental clinic inside the outlying Ontario region, they really are very good.
Lastly, I really have to note the base concept for this specific piece was brilliantly provided by Sam over at royal insurance agency. They are absolutely an impressive insurance agencys. I really treasure a solid pitch!
Article Resources
http://printingpeach.ca - Yet again, i appreciate you for giving the pix.

Posted in Fitness Post Date 01/31/2017

---