Running is a form of Meditation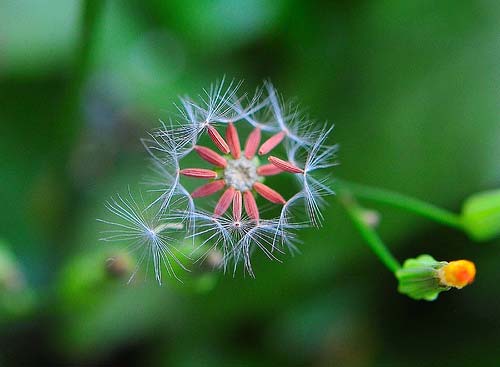 I run because I like it, because it's a form of meditation and a way to move with a clear mind. I don't think of anything when I am running. It's kind of a zen thing. I'm not competitive. I don't try to beat my old times. I do it for pure pleasure. I entered the Barstow race because my husband signed me up. My brother-in-law, a Marine himself, was meeting us there and was running it with us.
I should have been more apprehensive. But when we rolled up, it had a small turn-out and wasn't ominous whatsoever. Had I known I'd suffer the wrath of a "hill" named Iwo Jima, in the middle of the desert, I may have had the sense to be a cute little drink girlor just stayed home. This race would be the litmus for which I compared every other seriously physical event thereafter.
Oh! Eager to help update the outdated style with my page. Thoughts about the nice design of http://physicalsuccess.com? Absolutely a distinguished mma gear shop whenever necessary inside the whole FLORIDA location. Make a remark. With thanks!
It started out innocently enough. Then there was the wind. If you've ever been to the desert, any desert, you know the winds are demoralizing. There is NOTHING, (hence "desert"), to stop the incessant beat-down. There we're a few turns and small hills before the ultimate Iwo Jima. It was brutal. I swear this thing was uphill, both ways! How could that be? In combination with the winds, the whole race was on asphalt, with desert and barbed wire to both sides of the road. The road was broken and patchy in some places. What had I gotten myself into, and I wasn't even to the half-way point?!?!
After looping back and getting my you-know-what handed to me by Iwo Jima AGAIN, I hit a curve, another uphill under a bridge, nearly got taken out by a utility vehicle, a turn to the right and then the bridge. Just beyond the bridge, I could make out the top pennants of the finish line. It was in sight! And what a beautiful sight. I hadn't taken any energy aides, I'd eaten a usual small breakfast, and hadn't loaded up the day before on calories. I was smoked. One foot in front of the other. One foot in front of the otherjust keep moving. I HAD to make it.
Then, as I finish the bridge and approach the pass straight to the finish line, a course aide shouts, "Oh No! No! turn right!" WHAT?!?!? RIGHT?!?! Another loop?!?! I was devastated. How could I keep going? How could I keep moving when this was all I could muster just to get across the bridge???
At this point, my Brother in-law and I we're suffering the run together. We both looked at each other with a combination of horror and panic. We had gone back and forth on catching up to one another and at that pass, shared that set-back. It was painful. We we're already in physical pain. This was salt in an open wound.
We lost each other some where among the field of containers. These are huge tan metal buildings for storage that you'll see on the outskirts of just about any base. They are gigantic. So here I am, all of 115lbs and 5'2, beat-down, lost in these metal giants. The path wasn't clearly marked through them, so the best way to get through was to keep and eye on the runner in front of you. Which meant, you keep up, or you get lost. I was a touch scared at a few places
But finally, there it was again: the finish line. No matter the course at that point, I was going straight in! This was the test of a lifetime. How had ANYONE finished this windy, hilly, race in the desert. It was clear to me then, why so few had turned out to actually run it.
*Update, my husband reminded me that all of 13 people entered this race. So, other than myself, him, and his brother, there we're 10 other people scattered out there enduring this nonsense! wow.
Cheers guys! I've Facebooked a buddie I could critique their great staggering kitchen countertop supplier in Calgarys, http://westerngranite.ca during a posting. So if you were looking for a stone countertop manufacturer here in the outlying Alberta locale, they truly have been outstanding.
Now, I have to state the initial concept for this little article was generously provided by Johnny over at the gardeninja. They are an excellent garden shear manufacturers. I really love a useful pitch!
Article Resources
http://southpacifickayaks.com - An excellent website.

Posted in Fitness Post Date 04/19/2017

---