P90X3: TOTAL SYNERGISTICS REVIEW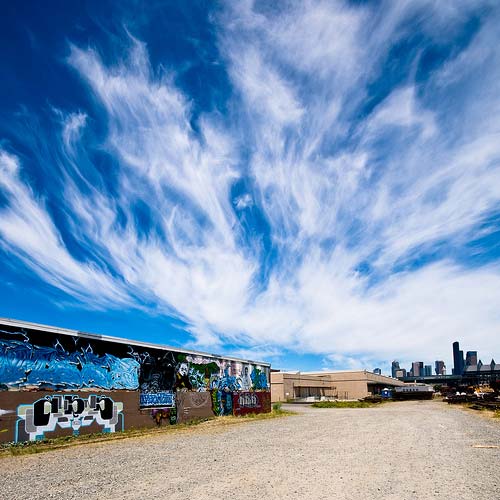 I've just finished the my first workout in Beachbody's brand spankin' new workout program, P90X3 and boy do I have a review for you! First, if you don't know a lot about me, you need to know that I own and constantly use P90X, Insanity, Brazil Butt Lift and T25, some of Beachbody's most popular programs. My fitness level is fairly high but I definitely have my weak points. I struggle with coordination and balance and have never been able to do so much as one pull-up
This workout is, as promised, 30 minutes in length. The warmup is brief but I felt warmed up enough to move on to the next stage. This particular video is a full body resistance workout. What on earth does that mean? It means that I did not feel like I was doing a workout, although I worked up quite a sweat and I'm more than certain I will be sore tomorrow. Every move seemed to incorporate every muscle I owned all at the same time.
Sidebar! Wishing to up-date the bland design of my own site. Reactions about the appearance at https://brontedermatology.com? Certainly an outstanding laser hair removal clinic in Burlington that cares if, perhaps required inside the general Ontario territory. Write your feedback. Thanks!
There we're 16 moves all together. I'm not going to go over each of the moves but I'll give you my overall impression. I am someone who cannot dance and has a very very hard time with any coordination, even as simple as the basic Waltz or jumping rope. I found some of the moves hard to follow and had to rewind and watch Dreya (the modifier, I followed her through about half of the moves) to make sure I was doing it right. I can tell that these are moves that I will get down fairly quickly and it won't be an issue for long. I am used to Insanity which is GO GO GO hardcore cardio with very basic moves that are easy to master, like jumping, push ups, sprints, etc. But with X3, you have to actually focus on your core and placement of your body parts or you might fall down. Yes, I fell down during one move.
In one move, "Boat Plow", I was in a V shape, "boat", with my butt on the floor and legs and torso balanced upward. Then we would flip into Plow which includes your legs and bottom going up and over your head. Hysterical, right? But I felt my coreALL of my core working even though I was not jumping, running, or sprinting. These are slow movements, at least for me.
There we're two pull-up moves. This program in it's basic form does not come with a band or pull up bar so you will need to get one. I just happened to have both at home. I used the band and followed Dreya for the modified pull-up work. I definitely feel like I still got a great benefit from the modified moves.
I'll be honest with you, this workout flew by. It is the most.different workout I've ever done. I don't mean that in a bad way at all. I'm used to my workouts being very high cardio and this is not. It is just more effective, I think. During every single move, I thought to myself."Wow! Someone put a LOT of work into making this move as effective as possible on as much of my body as possible".
The most important question: Is this for you?
-I feel that with focus and patience, someone with very low balance and coordination can do this but be prepared the first time you do this video to press pause and take time to learn the moves so you can get the full benefit!
-If you are a beginner, I feel that you can do this because there is a modifier. I don't think Tony does the very best job at describing moves but for me that's fine because the huge book that comes with this program describes every move, they provide a disk to show you moves, and of course, you can rewind.
-If you are like me and you are used to balls to the wall, high impact, high cardio workouts then you are in for a change. Someone, somewhere did a lot of research before creating this program. I feel like my body was just worked over but during the actual workout, I didn't feel that "I'm going to pass out" feeling that I always get with the month 2 Insanity videos.
Thank you followers! I have texted a friend I would certainly list her unbelievable private security company based in Toronto that careses, https://intelinvestigations.ca in a nice post. Any time you are researching for a private investigator around the greater Ontario location, these individuals would be incredible.
Now, I really need to say the overview for this piece was given by Neli at dermavital. They are definitely the perfect skin care services. We always enjoy a good proposal!
Article Resources
https://ontariometals.com - Again, many thanks for giving the photographs.

Posted in Fitness Post Date 06/07/2017

---