Week 9 and 10 P2S Training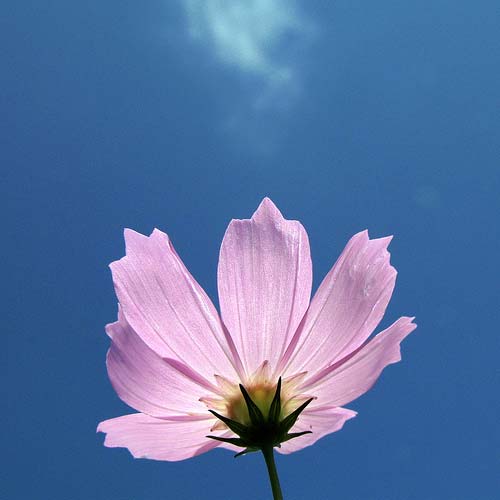 To be honest, T had hit a bit of a brick wall when i started these 2 weeks training. As much as i was looking forward to getting stuck into the product creation phase, i felt suddenly overwhelmed with the enormity of it all.
Not just the huge potential list of niche topics, but actually having to start and think long and hard about the whole thing. My big mistake was looking at John Thornhill's 101 internet marketing niche list. Wow, i was very quickly becoming confused and uncertain in how to narrow it down.
Timeout! Looking to positively redesign the bland feel of my current page. Ideas on the sweet look of https://albertamountainair.com? Definitely a surprising furnace replacement service in Alberta that cares if ever desired in the Alberta locale. Send your opinions. Thx!
Thankfully, i decided to go back to John's week 9 and 10 tutorials and print off and follow his checklists. Week 9 was to write down all of the topics that i had written about so far on my blog. Then i had to list 10 things i considered myself to be good at ( this was a toughie and i ran out after 4). Then write down what things people tell me that i am good at which was an even shorter list at 3.
The next list was a bit easier, 10 things that i enjoy doing and then 10 of my favourite websites. The next list was the easiest, which was 10 topics that i am interested in, but don't know much about yet. I then had to choose a couple from each list that i was most passionate about and then repeat in order to create sub groups just as back ups, in case i can't find any money making niches from the main list.
Week 10 was all about using various resources for my research to see if there was enough interest in these topics. Such as Clickbank, JV Zoo and the Warrior forum. You can see how well each product is selling and gauge the amount of interest in each niche topic. The idea is to browse through each of the 3 mentioned websites and confirm that there is enough interest in each subject before eventually deciding which one to work on for my first ever product.
i had managed to narrow it down to 3 different topics, but suddenly became unsure of which one was the best to go for. Then i had a lightbulb moment, well sort of anyway. I decided i was going to book in my first consultation call with the main man himself, John Thornhill. So i went on to P2S support desk and booked in the first available slot. Unfortunately it was a whole 2 weeks away, so i decided to keep on doing research whilst waiting for my slot to come along.
Now i was starting to get a little bit frustrated and scared that i was falling further behind everyone else on the course. However reading some of the comments on the secret Facebook p2s group i realised that there we're plenty more in similar situations. Also, as someone mentioned, it was not such a bad thing to fall behind, because it meant that we would all be launching our first ever products at different times.
Imagine every new member launching their products all at the same time. Now i was feeling a little bit better and looking forward to my consultation with John. On the morning of the call i was starting to get butterflies (wtf) but it could not have been any easier. i called JT on the landline to ensure there we're no connection issues as my internet broadband was playing up and guess what, he answered straight away. it was a bit weird actually hearing the same voice from the video tutorials on the other end of my telephone line but made the course so much more real.
John immediately put me at ease and chatted away as though i was a guy sitting in the pub supping a pint of Guinness with him. (me obviously buying the drinks). We talked through my concerns and he just started reeling off all of these ideas and spins to put on my 3 topics. I immediately realised which topic i felt the most passionate about and started scribbling away. By the end of the thirty minute call (which seemed like 5 minutes) we had agreed that i was going to read Paula Bretts Operation eBook, before continuing with my research.
John also asked me to create my own mind map (which is part of week 11 training) on my now chosen topic and send it to him for his expert opinion and professional advice on where to improve it.
Wow, i have now decided on my niche topic for my first ever product creation. Now i can solely focus on this one area and research, research and more research in order to produce my own mind map and product.
I feel so much more happier now and confident that John is only a phone call away if i get stuck. He has asked me to send him my mind map whenever ready and email him weekly to let him know how i am getting on. His personal support means so much to me, when at times i start and feel a little bit out of my depth and start to panic a bit.
However, like John states, he has been exactly where i am at the moment and so has every other Internet Marketer out there. Except he is the real deal who goes out of his way to help make sure that you will succeed and stick at it and never give up. He even told me that one of his students took 18 months to launch his first ever product, but he never gave up on him.
This is why i know that i have chosen the best personal mentor there is, for teaching newbies how to become successful Internet marketers and build a real, solid business. It is also great to see so many of his previous students who are still heavily involved in creating and launching their own new products with John, that tells you all that you need to know.
Thanks folks! I personally Facebooked a buddie we can certainly discuss this sensational Longbeach based hauling away services, https://earthwisehaulinglongbeach.com through a web-site post. Any time you'll be shopping to get a junk hauling service inside the outlying CALIFORNIA area, these folks were excellent.
To finish, we want to point out the initial concept regarding this particular piece was generously provided by Nicole with Nicole Charlton. They truly are a splendid wedding photographers. We definitely value a great tip!
Article Resources
https://karelswroughtiron.ca - Fantastic business.

Posted in Fitness Post Date 07/06/2017

---