Lifestyle Blog
Lots of things to rant about.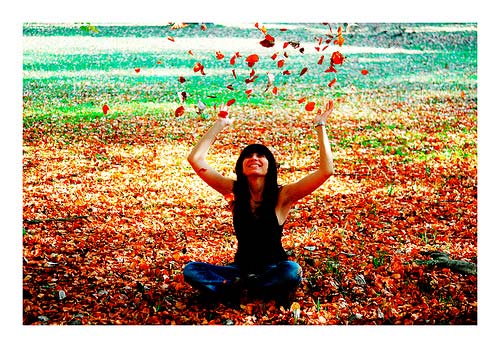 If you follow me on Twitter, you might have seen my mini-rants over the last month or so, about the problems of replacing a broken bolt for my cross-trainer. Whats that got to do with a blog about business communication?! I hear you cry! Well, read on and all will be revealed
My cross-trainer has never been one of those that stands in the corner, gathering dust and guilt. Since it arrived in January 2009, I've used it nearly every day. So you can imagine my frustration not to mention mild shock! when I was ski-ing away one evening and the left ski suddenly gave way! Had I fallen into a virtual snow hole? No, the pedal hinge bolt had sheered off.
So the next morning, I went in search of a new one. I started with the manufacturers (who I won't name). Yes, they said, of course I could have a replacement. No, they said, it wouldn't cost me anything. I could claim on the warrantee provided I had the serial number. This, I was assured, I would find on a sticker on the machine.
I didn't. I looked everywhere I even turned the thing upside-down no mean feat, I can tell you!; but the only sticker I found just repeated the information about make, model number etc, which I'd already seen in the manual.
So I rang the manufacturers back. Oh dear! they said, well, without the serial number, itll cost you twenty-five pounds for a new bolt. Twenty-five quid?! The whole unit only cost about 250! Were they seriously suggesting one simple bolt was worth ten percent of the total?! Why is it so expensive? I wanted to know. Ah, well, said the representative somberly, you see, we have to import them from China. Hang on a minute I might be wrong here, but don't we import stuff from China because it's cheaper?
Trying a different tack the following day (after yet another hunt for the all-important digits), another rep explained, Well, if anythings going to go on those things, itll be the pedal hinge bolt. Takes all your weight, you see. He'd said I could have a spare screw I needed for next to nothing, because we stock those. We just don't stock the bolts.So why, I wondered, if the pedal hinge bolt was the most likely thing to give way, didn't they stock those as well? Surely it would be easier and cheaper for all concerned? He couldn't answer that.
He eventually referred me to Argos, assuring me they would have the serial number on their home delivery records.
The short end of a long story is that after several circuits of Argoss telephone network, I finally spoke to a very helpful rep, who said she could give me every number I could possibly want re my cross-trainer except the serial number. They gave me another number to try, saying it would take me to a different department within the manufacturers but it actually took me to another department within Argos which I'd already visited more than once on my trips around their phone system!
It was no good, I thought. I was just going to have to bite the bolt and pay the twenty-five pounds.
Resigned to my fate, I rang the manufacturers again.
This time, when I gave a potted history of the mystery tour which had brought me to this point, the latest rep said, Oh, well, I think we can let you have one of those. If it was a computer you needed, we'd have to charge but one bolt isn't going to be a problem. It'll be with you in seven working days.
It arrived this morning WHOOOPEEEEEE!!!
So what's my point? Well, almost everyone I spoke to, at both Argos and the manufacturers, was friendly and helpful and it's great that the last man was able to solve my problem but why couldn't someone have taken that approach a month ago before I ran up my phone bill and nearly did my back in, looking for that serial number? Of course I'm not suggesting there should be a free for all when it comes to warrantees, but if you can prove purchase (which I can), it's clearly possible to be flexible. Its just a pity that not everyone on the customer service team is aware of this.
Over the last several months, I've been working with Ivan Newman of Living Inside The Brand, on a series of audio-visual downloads about customer service(check them out on YouTube). The subject of consistency has come up well, consistently.
Why haven't I named the manufacturer? Because if my eventual savior bent the rules for me, the last thing I want to do is highlight that fact and get him into trouble. To be honest, I think he deserves a commendation!
Posted in Fitness Post Date 07/15/2017

---